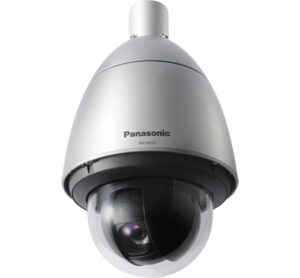 The outdoor, vandal-proof, Full-HD, PTZ camera WV-X6531N from Panasonic comes equipped with a 40x optical zoom, intelligent zoom stabiliser and intelligent analytics for vehicle incident detection. In addition,  cost reducing technologies, including a combination of H.265 and smart coding technology, use smart algorithms to reduce the bandwidth of security footage.
According to the company this means that the cameras can reduce the data storage requirement by around 70% for moving scenes and up to 90% for static scenes, beyond the last generation of Panasonic outdoor PTZ cameras.
In addition, built-in electrical dehumidification and ClearSight coating increase the operational availability of outdoor cameras in wet weather. The coated surface resists water stains and dust accumulation, reducing the need for maintenance and improving the usability and clarity of security footage.