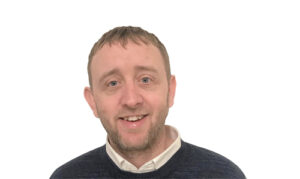 Pyronix has introduced Darren Cooper as its new Account Manager for South Central England. Darren has been with Pyronix for over two years and joins the UK team having worked as the International Pre-Sales and Technical Support Manager.
"I'm really pleased to be joining the UK team and I'm really looking forward to this new challenge," Darren said. "I'm already very familiar with Pyronix products, services and solutions and I can't wait to get on the road and start building on existing relationships, as well as developing new ones."
Darren has worked in the professional security sector for over 24 years in various roles across a number of companies before joining the Pyronix family in November 2016.
During his time with Pyronix, Darren's dedication and experience supporting customers, paired with his outstanding knowledge of Pyronix products and solutions makes him the outstanding choice for this role.
His appointment comes as Tom Summerfield leaves Pyronix for pastures new after two years with the company.
"I'm delighted to be able to welcome Darren to the team," Pyronix Sales Director Guy Dodd said. "Darren is someone we know really well, he knows the products, the services and the solutions, so he's ideally placed to really hit the ground running. I'm sure he'll be a great addition and we're all really looking forward to working with him as part of our sales team.
"We'd also like to thank Tom for all his hard work and dedication during his time with the company and wish him all the best for the future."