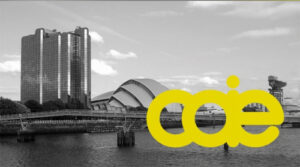 The Cortech Open Innovation Event [COIE] is a showcase for some of the advances in security, fire and building control technology and a platform for demonstrating how interoperability between these systems can reduce cost and risk, improve operational efficiency and provide greater situation awareness.
The event aims to challenge the way we think about managing infrastructures and buildings with a view to safety, security, interoperability and sustainability.
This event is open to end users, consultants and main contractors. A live demonstration will challenge the audience to consider how they utilise their existing systems and new technology to deliver greater benefits and value for their organisation.
Facilitated through the use of software and manufacturers equipment, the demonstration addresses many of the challenges faced by modern day control room environments including intrusions, unauthorised access, fire detection, nuisance alarms and building energy efficiency. Further consideration will be given to the risks and challenges faced when managing multiple technologies across multiple sites.
The demonstration will also feature an insight into how to reduce the risk associated with the management and operation of multiple CCTV vendors across multiple sites, including enhanced verification.
Attending manufacturers include Cortech Developments, Avigilon, Commend, Harper Chalice and Paxton and is partnered by PSI's sister publication Risk UK .
The event will be hosted at the Lighthouse in Glasgow on Tuesday 26 September 2017. The event starts at 10.30am and comes to a close at 2.30pm. Following the live demonstration, all manufacturers will be available for 'one to one' engagement with delegates.