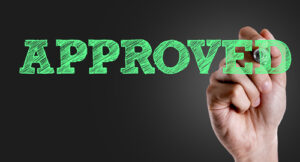 No matter the trade you operate in there will have been times you have lost business to someone who is operating without proper accreditation or training. In our industry it can be dangerous as well as infuriating
There's no problem with people coming into the sector. A little competition keeps you on your toes and everyone has to start somewhere, however the real problem is when companies pretend to have accreditation or make it look as though they are members of a trade body.
Most of you will either be NSI or SSAIB accredited and that is great for you and your customers and it helps raise the standard of the industry. I'm sure though that you will have been undercut or had to pick up the pieces from a contract where someone unqualified has taken up the drill. It's the scourge of any trade that people can 'have a good go' at fitting something they know nothing about. To repeat, we all had to start somewhere, but it is beyond the purpose of security and, particularly life safety, to have unqualified people pretending, or implying that they are approved installers and attempting to fit technology that may or may not even be suitable.
Companies can be fined for displaying logos they have no right to, and the NSI names and shames unapproved companies that display Gold or Silver logos without being qualified to do so. It's a real headache for Trading Standards and has kept consumer shows like Watchdog on-air for decades.
Another area for concern is the number of commercial schemes cropping up that claim to offer trade companies business for paying to be on a database. You've all heard the ads on the radio, but what checks are made on the companies joining up as to their suitability or qualifications?
Third party approval in the security and fire sector is essential. We must do all we can to maintain the highest standards in the sector so that customers know the value of specifying approved companies over those who have simply paid to be on a list.