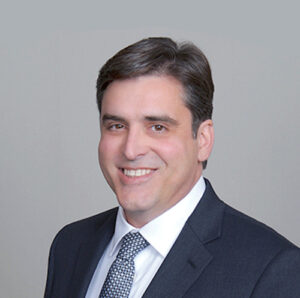 Ronald Virden, who was recently named ACRE COO, is to assume the role of President of ACRE International while the organisation has also announced the promotion of Andrew Acquarulo Jr. as President of ACRE Americas. The evolution of the company's leadership roles will allow ACRE to refocus its efforts based on geographic regions, allowing greater alignment between its Vanderbilt and ComNet brands in the Americas, Europe, the Middle East and APAC.
Ronald, who will assume his expanded role effective June 1, 2018, will be based in Dublin, Ireland, and take over the Vanderbilt CEO role from Joe Grillo, who will continue to serve as ACRE CEO. All of the management of Vanderbilt's international operations, as well as ComNet's UK-based operations, will fall under Ronald's purview and he will also remain COO of ACRE.
As President of ACRE Americas, Andrew Acquarulo will be responsible for the strategic vision, operations and sales initiatives for both of the company's ComNet and Vanderbilt brands in the Americas under the ACRE moniker, effective April 1, 2018.
Ronald Virden is a seasoned global executive with extensive experience with Fortune 50 organisations. He most recently served as President and Managing Director for Global Security Products, Americas/Global Access Solutions at UTC, encompassing UTC's Interlogix and GE Security brands, as well as Supra, Onity and Lenel. Prior to that, he was President and Managing Director of GE Industrial Systems, GE Security/Supra, where he more than doubled international revenue and drove the strategic development of products to address specific market needs globally.
"Joe has had the foresight to create a successful independent security company, and as I contribute to adding to that legacy, it's critical to ensure ACRE continues upon its growth trajectory," Virden said. "I'm eager to take on the additional responsibility as President of ACRE International, focusing on growing and streamlining operations across its global markets."