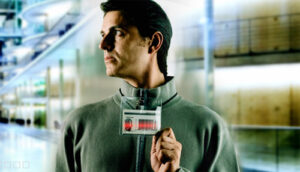 It has been announced that ACRE, Vanderbilt and its subsidiaries have entered into a strategic alliance with AlertEnterprise to expand and diversify technology options for customers.
The AlertEnterprise suite of security convergence software, including its Physical Identity and Access Management (PIAM) solution, combined with the Vanderbilt Security Management Solution (SMS), will offer predictive analytics, compliance and insider threat management capabilities to customers.
"Functional integration with ACRE and its brands accelerates our goal to provide enterprise-class physical identity and access management solutions to a global market," said Jasvir Gill, Founder and CEO, AlertEnterprise. "This agreement enables ACRE and AlertEnterprise to cement global leadership in enterprise-class operational environments with IT-Physical-OT Security Convergence protection."
The agreement represents ACRE's vision to provide integrated technology solutions and services through partnerships with companies that share the same goals. By integrating technology with its Vanderbilt and ComNet brands, ACRE ensures the continuous delivery of security technology and networking communications solutions.
"Partnering with AlertEnterprise also allows ACRE to offer corporations and critical infrastructure verticals a comprehensive approach to physical identity and access management across the enterprise," said Ron Virden, COO, ACRE. "Our vision is to better predict threats and provide our customers, through meaningful collaboration, the ability to adopt cutting-edge technology that increases security, visibility and control."