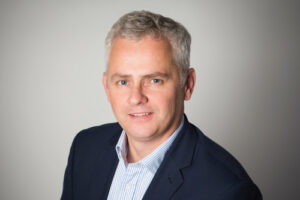 CSL has announced the appointment of Andy Fyvie as Head of European Customer Development. Andy joins CSL from BT where he gained a wealth of experience within the fire and security sector over the last 16 years. He was previously Head of BT Redcare; responsible for all aspects of the business and also managed the roll-out of the Redcare networks in Scotland and Northern Ireland.
As Head of European Customer Development, Andy will be part of the Operational Team working with CSL customers to provide new service initiatives and product propositions.
Andy commented: "Joining a company like CSL is a great opportunity. Having seen the success they have had in recent years I am looking forward to adding my industry experience to the team and helping the company to continue its expansion".
Ed Heale, CSL's CEO, commented: "We are delighted to announce Andy's appointment. His knowledge and expertise will greatly assist us with customer service and product innovation."