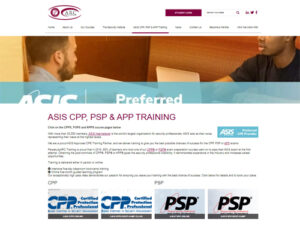 PerpetuityARC Training has announced that it is now offering training for the ASIS International Associate Protection Professional (APP) certification.
The APP exam assesses the knowledge of security management fundamentals – business operations, risk management and response management. This Board certification is an internationally-recognised security management accreditation, ideal for security management professionals with one to four years of experience. Upon passing the exam the post-nominals 'APP' may be used.
Sarah Hayward-Turton APP, is the Sales and Marketing Director at the Linx International Group and last year achieved the qualification. Sarah states: "The APP is an important first rung on the ladder, offering an internationally-recognised Board certification." Sarah adds: "Having been through the process myself, I would advise others that the right preparation is key."
For security professionals wanting the best preparation for the APP exam, PerpetuityARC Training offers its courses online, as well as a five-day classroom-based bootcamp. Security professionals taking the APP course will have the opportunity to review and discuss relevant materials, complete practice exam papers, and receive one-to-one tutor support with a subject matter expert. The online learning platform also provides access to practice exam questions and materials within the key domains – security fundamentals, business operations, risk management and response management.