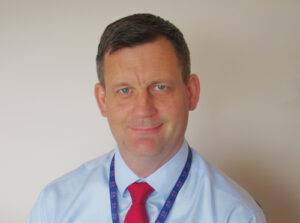 ATG Access has appointed Peter Barclay as security product consultant to manage the launch of its new security rentals range.
Joining the company on a consultancy basis, Peter will take on a key role in the launch of ATG's temporary security products division. This line of products includes a range of crash tested barrier systems that can be installed quickly to provide high security protection on a temporary basis, and which can be rented out by customers.
Peter joins from Marshalls Street Furniture Company, where he spent over a decade managing the development and launch of numerous successful product lines in his role as sales director. Peter was particularly instrumental in the development and launch of Marshall's PAS 68, Street Furniture range, which saw growth in revenue and sales opportunities.
In his new role, Peter aims to establish a viable security rental market in both the UK and Europe, and grow demand for ATG temporary security products.
Commenting on his appointment, Peter said: "With this new range, we're looking to target entirely new types of customers as we carry on expanding into the UK and European markets."
Mark Clegg, managing director at ATG Access, said: "We're delighted to have Peter on board. Peter has spent more than ten years spearheading the launch of product lines in the securities sector, and he has a wealth of experience and expertise to bring to ATG. Peter's extensive background in generating sales opportunities and instigating business growth makes him the perfect person to take the reins with this exciting new venture, and we look forward to embarking upon a long and incredibly productive business relationship."