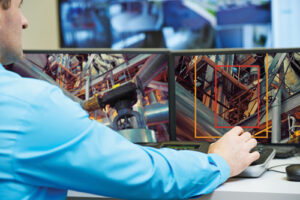 Axis Communications and Araani have unveiled three dates for showcasing SmokeCatcher, the Video Smoke Detection (VSD) solution on an Axis camera.
SmokeCatcher works in environments where chemicals, dust or vapour are present every day and unlike traditional smoke detection systems does not generate false alarms because of these phenomena.
In tall buildings smoke will take time to reach a smoke detector so a traditional system might only be activated when the damage is already done especially if stratification (which stops the upward movement of smoke) occurs. VSD overcomes this problem because no contact with the smoke is required for activation.
The "learn and lunch" seminars, which will be held at the new Axis offices in Luton, offer the chance to experience these and other advantages of VSD.
Dates:
Wednesday, November 22 2017
Thursday, November 23 2017
Tuesday, December 12 2017
For more information click here