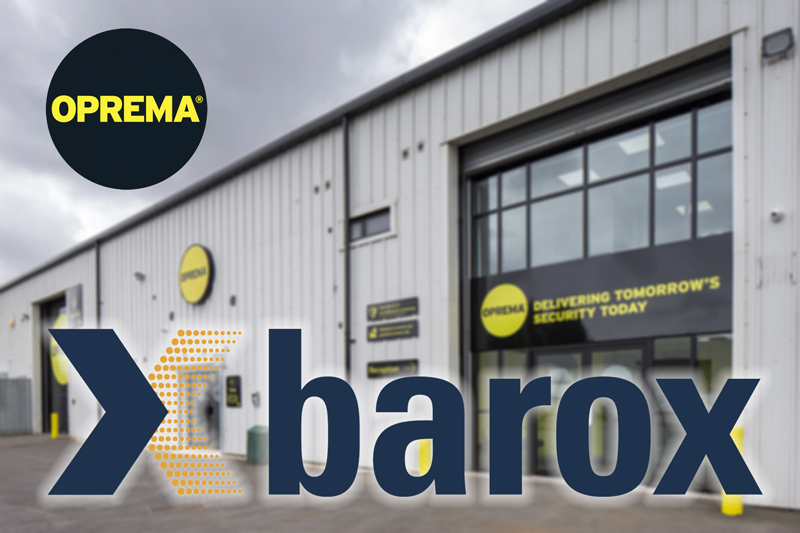 barox Kommunikation has announced that its video transmission products are now available through Oprema.
"Oprema is delighted to become a distributor for the barox range of network switches," says Tim Duggan, Technical Director at Oprema. "barox switch products offer many features that are tailored specifically for network video and security applications. In addition, they offer many features that other manufacturers don't, with many barox features targeted specifically towards IP cameras – which fits-in perfectly with us.
"Our new partnership will benefit both parties. barox has a new UK distributor promoting their brand and products, while Oprema has a new product range, one that fits in a different space to our existing offering. So Oprema's customer base now has access to a new range of high-end switching equipment – with the added benefit of the level of service and support they are accustomed to. Moving forward, Oprema will be offering system design, training, and on-site commissioning services for barox, as we strengthen our partnership over the coming months
Commenting on the new distribution partnership, Rudolf Rohr, barox Co-founder & Managing partner said: "From my point of view, Oprema is a perfect fit and with the company being a Milestone distributor, barox offers exactly the right switches and a fully featured Milestone plugin.
"Oprema understands the benefits of software and hardware melting together, and IT merging with OT. In other words, it's more efficient to invest little more into intelligent infrastructure, so that benefits can be reaped with better cyber security, reduced maintenance costs and engineering visits to site."