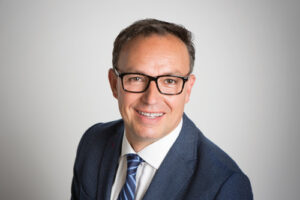 The British Security Industry Association (BSIA) has welcomed Simon Banks, Group Managing Director of CSL, as its new Chairman. The announcement was made at the British Security Awards, held at the London Marriott Hotel, Grosvenor Square in mid-July.
Simon brings with him a wealth of knowledge gained through his long-standing career. He co-founded CSL Group (formerly CSL DualCom) in 1996 to manufacture security and communications products for the Fire and Security Sector and from then he has built the company to become a global provider of connectivity solutions.
Simon will be leading the BSIA board, comprising of 15 Membership Section Head Directors, in consonance with the advancing technology and changing attitudes to securing lives and property.
James Kelly, Chief Executive of the BSIA said, "Simon's appointment as Chairman of the BSIA is very timely and will, I'm sure, be of great benefit to the Association and our members. As we seek to extend our membership and bring about a deeper talent pool for the industry, Simon's enthusiasm and connections will help us to reach new recruits and maintain a high profile."
Speaking at the British Security Awards, Simon expressed his delight at his appointment: "With so many new opportunities on offer there has never been a better time to engage with the BSIA. The entire security value chain should welcome, adopt and promote new technologies rather than allow competing verticals to invade our sector. Standards and competence underpin our industry and should not be compromised. Participation in the BSIA ensures that we all remain a relevant and competitive force with technology and skills.
"The professionalism inherent within the security industry will ensure that we become the first choice for the provision of leading products and services from here onwards."