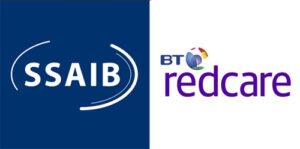 SSAIB has announced a training partnership with BT Redcare to extend training, in order to include syllabus items from the new fire, emergency and security systems standard. This new format will then be delivered to both companies and colleges that specialise in security and fire systems.
In addition, BT Redcare will also become the first manufacturer to be listed on the new training component of the SSAIB's website for registered firms. This will grow to include information on training schemes and a list of colleges and commercial providers that offer them.
SSAIB training manager Trevor Jenks believes that partnerships of this type are needed in the industry to improve the training of engineers – as well as supporting those that provide it.
"BT Redcare has been doing this for a long time, so it's a way to enhance training and ensure the essential knowledge of the technology is put in place," Trevor said. "It's a way of extending the existing training and expanding the knowledge of engineers in this industry. It will also support the colleges and training providers – and we have to support them – but the main thing is that the existing product training is enhanced by ensuring that the fundamental technology is understood by experienced engineers and apprentices alike. There are a lot of engineers out in the field who know how to fit and – with experience – maintain the products.  However, by keeping their foundation knowledge up to date, they will become even better engineers and that's the aim."
BT Redcare's regional technical manager Rob McLaughlin also welcomed the new partnership with SSAIB: "We're extremely excited to work alongside the SSAIB on this new exciting training initiative and help get the next generation of installation engineers off to the best possible start in their careers."