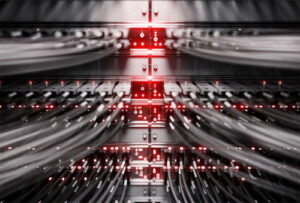 BT Redcare has announced a revamp of its portfolio of products aimed at providing households and businesses with faster, smarter and easier ways of protecting their premises.
The business has launched three new next-generation alarm signalling products which can be used to monitor a range of risks, including physical break-ins, fire, gas leaks and flooding.  A fourth product will be launched early in 2019 to complete the new portfolio.
Customers will reportedly benefit from a faster experience end-to-end, from the installation of their new security system through to connectivity, signalling and fault reporting. The products are also described as easier to use with the introduction of an App for installers which allows for faster customer set-up, while a new App for customers allows them to receive notifications and alerts.
The new products have also designed to be more environmentally friendly and feature end-to-end encryption.
The new portfolio comprises of the following new products:
Essential: this is the entry-level package of a wireless security alarm signalling system monitored  24/7.
Advanced: this package comes with two signalling paths to provide twice the reassurance.
Advanced Extra: this offers the same features as Advanced but with faster reporting times.
Ultimate: this is the premium product which covers every level of risk utilising IP broadband and 4G connections, a built in broadband hub, battery back-up and faster response times.
John Ware, General Manager at BT Redcare, said: "We're introducing faster, smarter and greener ways of protecting homes and businesses.  We've designed our Next Generation portfolio based on feedback from ARCs, installers, insurers, businesses and homeowners."