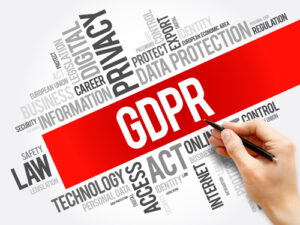 Some cameras are being marketed as being GDPR compliant, but is this really accurate? Find out about the role technology has to play with data privacy at SiX in November to help keep information secure
The free-to-attend PSI seminar stream at SiX in Manchester (5-6th Nov) consists of key information regarding the day-to-day running, growth and success of security installation business. Delegates will pick up advice on a range of subjects concerning staff, sales and finance to help develop their company performance and meet the demands of the modern environment.
Two presentations of note will be on the subject of GDPR in the surveillance sector. Both will be delivered by Ray Ford of The GDPR Institut and cover a number of data protection areas addressing some of the common concerns and misconceptions among the security installation community:
5th Nov 13.00-13.30
GDPR: everything you wanted to know but were afraid to ask!
A general session aimed specifically at questions and answers from delegates relating to general GDPR requirements what organisations should be doing that may have been overlooked or misunderstood. The speaker will answer questions from the floor relating to general enquiries, more specific enquiries relating to surveillance and CCTV and other forms of security systems, including digital recognition systems such as biometrics and facial recognition. Also being discussed are the role of DPO and compliance with user rights and DSAR requests.
6th Nov 10.30-11.00
GDPR: Its impact on security and CCTV data systems
This session is aimed at how to make sure your customers purchasing such systems understand their responsibilities on the use of the data captured and how to account for it under the new privacy legislation.
Find out more about the free seminar series and how to register at sixevent.co.uk