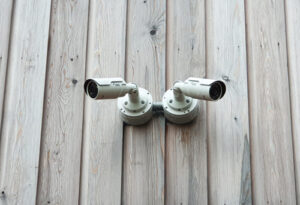 One of Birmingham's secondary schools has switched to IDIS video technology in a drive to improve security, safety and standards of personal behaviour.
Swanshurst School has more than 1800 pupils aged 11 to 19. Video monitoring is key to efficient use of resources at the school, says Swanshurst's Strategic Business Manager, Annette Tyler.
"Because we have such a busy site, the ability of our senior team to see who is entering or leaving, and to remotely monitor corridors and lobby areas, is crucial to fostering a safe and welcoming learning environment."
The school's old CCTV system was proving difficult to use, with poor quality recordings that were hard to search through. IDIS technology was chosen to replace it, and the priority for the upgrade was not just price – although budgets remain tight for many schools – but service and performance.
"To avoid a potentially costly mistake, we researched what other schools had done and looked for personal recommendations. Then we selected Unison Integrated Technology only after comparing our three shortlisted quotes and satisfying ourselves that the IDIS system would do what we wanted."
The new solution comprises close to 110 cameras. IDIS's DC-D4213WRX vandal resistant full-HD IR domes provide coverage for most of the school's internal areas and more than 70 were installed. They capture images in all lighting conditions, handling rapid variations in brightness and shade thanks to true wide dynamic range (WDR), and infra-red performance giving an impressive 30 metres range at night.
The 27 IDIS DC-E3212WRX vandal resistant bullet cameras, which were installed to cover entrances and external areas, also deliver IR night vision, with low light enhancer technology. Allowing the installation team to work more quickly, these cameras use Power over Ethernet (PoE), while the hierarchical connection between the cameras at the NVRs further guarantees the most efficient method of cabling.
Optimum recording capability is provided by four IDIS NVRs (32-channel DR-6332PS-S recorders), which achieve 370Mbps throughput to ensure no latency on live footage and image capture in full HD.
IDIS dual codec performance means that all footage can be recorded in high-definition H.265 but still viewed on older H.264 smartphones, tablets and monitors, so there's no need to upgrade until the user is ready. Built-in PoE switches save further on hardware and installation costs.
In the event of network instability or failure at the school, IDIS Smart Failover technology means the cameras' SD card instantly begins recording and automatically transfers the data to the NVR after recovery, eliminating the risk of gaps in footage.