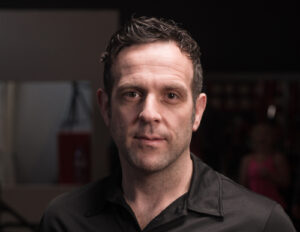 The Linx International Group has announced the appointment of Ciaran Barry as Director of Group Operations to oversee all parts of the business, including Linx Consultancy, Tavcom Training, ARC Training International and Perpetuity Training.
Ciaran has an experienced and varied background in both security and business.  Following his BA Hons degree in Business and French, he had a number of commercial roles before serving in the British Army for nine years and then Hertfordshire Police Constabulary for over eight years as a detective. In 2015 he joined the Linx International Group as a Senior Consultant.  Always keen to enhance his academic knowledge, Ciaran studied for a Diploma in Security Management (with Distinction) and recently achieved his Certified Protection Professional qualification (CPP). As an avid supporter of professionalism within the industry, Ciaran is actively involved within both the Security Institute and ASIS International.
Commenting on his appointment Ciaran states, "I am delighted and honoured to be taking on this new and pivotal role. I am taking the lead in ensuring the market is fully aware of what we offer and our holistic approach to the security of our clients.
"Security is a business enabler and its remit is expanding to cover other departments within many organisations. In addition to physical and technical security, the modern security manager must understand commercial and business drivers, HR, legal and regulatory requirements and have a sound knowledge of health and safety legislation. They must also stay abreast of global current affairs, new technologies and evolving threats."
Ciaran concluded, "We train professionals to deal with the latest threats, so must anticipate developments and needs across the local, national and international security environments. The Linx International Group's mission will continue to be at the forefront of security sector training and to ensure our education offering remains highly relevant and forward thinking."