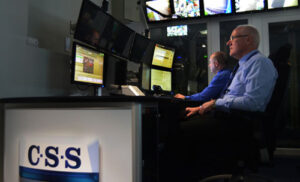 Connelly Security Systems (CSS) has acquired AFA Fire & Security, in Bathgate, in a seven-figure transaction. The deal has allowed CSS to increase its market share and boost its turnover to over £9M a year.
Serving both the commercial and residential sectors, CSS provides a range of products and services including intruder alarms, fire alarms, CCTV, retail product tagging, access control and monitoring all of which are supported by service and maintenance support. The deal, supported by Clydesdale Bank Cashflow Finance, has also increased CSS customer base to over 25,000.
Paul Connelly, Managing Director at CSS, said: "This is a fantastic opportunity to increase both the customer base and geographic coverage of CSS through the acquisition of a quality business which the vendors have developed over the last 18 years. I was delighted to receive the continued support of Clydesdale Bank, who we have worked with for over 30 years, which enabled the acquisition terms to be agreed quickly and completion achieved in a short timescale
"It's an important milestone in CSS' journey and we look forward to continuing to grow the business and enhance the service we can offer to our customers."
CSS, which launched in 1986, is based in the Possil Park area of Glasgow and the acquisition sees its headcount increase to 130.
Mark Young, Director, SME Cashflow Finance, Clydesdale Bank, said: "We have developed an excellent working relationship with CSS. They have been involved in a number of acquisitions which have been successfully integrated into the CSS operating model. This has created strong sustainable cashflow enabling this sizable acquisition to be funded through our Cashflow Finance offering."