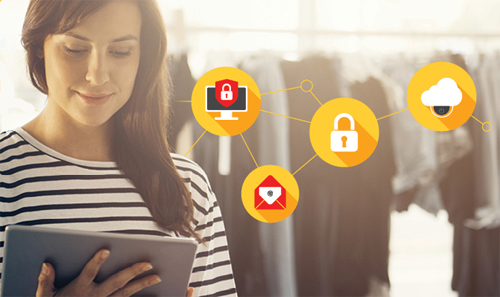 Axis Communications has published the whitepaper, "Cyber security: the biggest threat to retail" which highlights the increasing threat posed by cyber attacks to today's retail industry. The paper documents the measures that should be understood by data controllers, loss prevention and security personnel through to heads of operations to ensure the highest levels of security and provide the appropriate education and training for all key stakeholders to effectively mitigate the mounting cyber security threat.
The growth in, and use of, IoT devices and cloud technologies have opened up boundless possibilities for the modern retail organisation across physical and digital platforms. However, customer data is at the heart of a frictionless shopping experience and presents an attractive commodity to cyber criminals, with attacks growing in number on those retailers whose systems are inadequately secured. It has been reported that in the last twelve months there has been 19 significant data breaches, which present a risk for both retailers and customers. In addition to the immediate disruption and downtime a breach can cause, the damage to the reputation of a business or brand can be lifelong.
Furthermore, GDPR related fines from the ICO can now be as much as €20m or 4% of global annual turnover, whichever is higher, and demands that necessary steps be taken to guard against attack and protect existing infrastructure. Axis' whitepaper creates awareness of the challenges being faced and looks at how effective cybersecurity lifecycle management of IoT devices will help to better manage security and ultimately maintain customer trust.