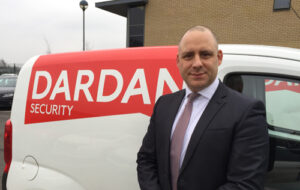 A specialist in counter terrorism security and hostage and crisis negotiation has joined Dardan Security.
Ross McDermott spent 14 years with Norfolk Constabulary, rising to the rank of Inspector, working in both detective and uniformed disciplines. He worked in several specialist roles, including managing complex investigations into crimes involving vulnerable people, working on counter terrorism security measures and hostage and crisis negotiation. Latterly, he managed a number of specialist units including public order, specialist search, CBRN (chemical, biological, radiological and nuclear) and police dog units. He also had responsibility for the policing of Norwich Airport, mobilisation of specialist police resources nationally and the Joint Emergency Services Interoperability Principles, bringing the police, fire and ambulance services' working practices closer together. He was also a public order commander and public order tactics trainer.
In the newly created role of Head of Aviation and Specialist Services with Dardan Security, Ross will have responsibility for security for clients at Norwich Airport, Aberdeen Airport and for key national sites and sensitive locations.
Philip Anthony, managing director of Dardan Security said: "This is a very important new appointment for Dardan Security and an exciting expansion of our aviation and specialist security services for our clients. Ross has an impeccable track record within the Police Service and brings an enormous wealth of knowledge and experience. We are actively expanding our services for national infrastructure, aviation, pharmaceutical and other high security clients and Ross will be playing a key role in securing new clients in these sectors."