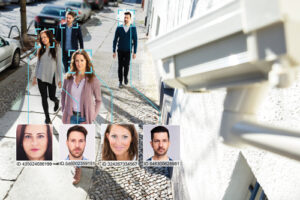 Facial recognition took a hit recently with a case in Cardiff going to Court because South Wales Police allegedly captured the face of a member of the public without his consent twice during an operation to spot known lawbreakers. He described this as "a fundamental invasion of my privacy".
Speaking to media outlets, Megan Goulding, a lawyer from the civil liberties group Liberty which is supporting the case said: "It is just like taking people's DNA or fingerprints, without their knowledge or their consent."
Could this case be a watershed moment for the use of facial recognition in the UK and what changes to legislation could result? We asked some industry experts for their take on the news and what they think may be in the pipeline for the use of facial analytics in the UK:
Anthony King – Square One
As an industry I believe strongly that we should be fighting and lobbying for more regulation in the CCTV industry and the recent case of Mr Ed Bridges and the South Wales Police raises some very interesting and important issues. We are seeing technology moving at an expediential rate, but this technology and the use of it, is arguably too easily available to any person or organisation holding themselves out as a CCTV installer or integrator.
I was speaking recently at The Security Event in Manchester and when asked, 90% of the audience supported increased regulation and licensing for CCTV installers and operators. I believe all the tools possible should be made available to Law Enforcement and Private Security Organisations to ensure "Crime has Consequences". Whilst some will argue and question that the use of these AI technologies are potentially an infringement on our civil liberties and human rights, I would say these technologies are a necessary tool to take back our human rights, that have been stripped from us by the fear of terrorism, organised crime gangs, criminals and anti-social behaviour that makes so many feel unsafe walking the streets and even in their own homes. These tools applied properly responsibly and regulated through professional licensing of their operators and installers, including a national register of their deployment, can and will assist in reducing the impact of crime and terrorism on us all.
Where we leave our industry and the use of these types of AI assisted technologies wide open to criticism, is the low threshold required to access and deploy their use. How can we accept that one day you can be a window cleaner and because you are able to use a ladder, the next day you can install CCTV? Professionalise our industry by licensing our industry.
David Davies – DVS
I do think in the future, when ever this may be, we will see more regulation around the use of surveillance systems and its metadata that we take from it, and I don't think we should take issue with this. What we will most likely see is tighter regulation on those that install, service & maintain surveillance systems through the use of accredited trade bodies, and of course we already have these, but it's not a mandatory requirement to be part of this.
If the industry was to go this way it would mean a set of people working to a common set of objectives and standards , which would also include not just physical installation methods but would include skills to include data protection awareness , privacy awareness , camera use and deployment as well as compliance to guidelines and legal compliance. From what I can see this shift has already begun, but what does this mean for regulation of system types that would include specifics like facial recognition, people counting, behaviour analysis and the like?
Like all things there is always a place for this technology for the security of property and people and we should not be scared to embrace this technology, it can have a very positive impact. But whatever this dataset is used for we should make it clear why it's being used and for what benefits, and how effective this technology is, this could be an online portal where systems have to be disclosed and the type of technologies used, where practical and not sensitive. We all want to be connected and have faster, better, now. Sometimes we can only achieve this through the use of these technologies.
Read the full article in the July 2019 edition of PSI magazine here