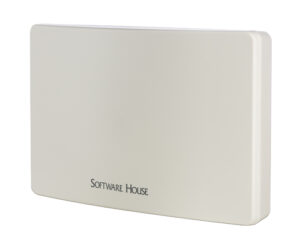 Johnson Controls has introduced the iSTAR Ultra LT Door Controller from Software House, a special edition iSTAR Ultra door controller that provides a full IP architecture and enterprise level features for small to mid-sized access control deployments.
iSTAR Ultra LT centralises all access control decision processing and secures network communications while allowing end users to use existing infrastructure and Power over Ethernet capabilities to reduce costs. With a scalable architecture that includes support for up to eight card readers and 500,000 cardholders, the controller is listed as ideal for businesses seeking a flexible, future-proof access control system that can be expanded as needed.
The iSTAR Ultra LT's control module maintains the local access control database and makes all access decisions, centralising access control management for operators and it can be shared with several Ethernet door modules. Its advanced encryption and authentication ensure that communications between access controllers and doors are cyber secure. iSTAR Ultra LT also includes a Bluetooth low energy (BLE) smart phone application that allows operators to easily configure and manage controllers and locks.
Similar to iSTAR Ultra, iSTAR Ultra LT combines support for traditional hard-wired access control doors with support for wireless lock sets, all in the same controller. iSTAR Ultra LT supports both Assa Abloy Aperio and Schlage NDE, AD300 and AD400 wireless locks and includes two gigabits of memory and 16 gigabits of storage, as well as a single host/database connection for every eight doors.