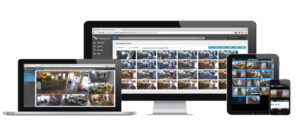 Eagle Eye Networks has announced the acquisition of Panasonic Cloud Management Services Europe BV (PCMSEU) makers of Panasonic Cameramanager and Panasonic Nubo.
PCMSEU reportedly operated the largest number of cloud recorded cameras in Europe and now combined with Eagle Eye creates a global cloud video surveillance company. Panasonic Cloud Management Services Europe BV will be renamed Eagle Eye Networks BV and will function as the European Headquarters for Eagle Eye – selling and supporting the expanded Eagle Eye product line.
"Our dealers in Europe have responded with overwhelming support for this acquisition. It will greatly enhance our sales and support efforts in the European market," said Dean Drako, CEO of Eagle Eye Networks. "The strong and experienced team in cloud video surveillance at our new Eagle Eye EMEA Headquarters will make it possible for us to provide a tremendous level of support to all of our dealers in the region."
All of PCMSEU's employees have been retained. The management team of Rishi Lodhia and Tijmen Vos are continuing to drive the business as Managing Director and Technical Director of Eagle Eye Networks EMEA.
Rishi Lodhia stated: "This is a unique opportunity to bring two pioneers in Cloud Video Surveillance together and deliver a broad portfolio of cloud surveillance solutions. Eagle Eye and Cameramanager Dealers world-wide will now have a wider selection of cloud video products to meet their customers' needs."
The Panasonic Cameramanager product will be renamed "Eagle Eye CameraManager".Eagle Eye plans to increase investment and support of the product to expand its sales globally for those customers that desire direct camera to cloud connectivity.
For an exclusive interview with Ken Francis, President of Eagle Eye Networks, see the July edition of PSI magazine