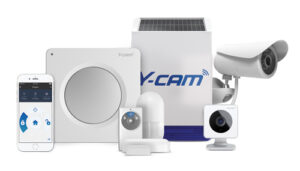 ERA has purchased British smart security company Y-cam. The acquisition will increase ERA's presence in the smart security solutions for the home market.
Y-cam's proprietary cloud platform, alongside its range of security cameras, alarms and sensors, will bring ERA into the sector and also bring potential for further growth. According to a recent GfK Global report, the UK is the fastest growing smart home market in Europe and smart security products have the second highest level of appeal after connected entertainment devices.
Darren Waters, ERA's CEO said, "This acquisition is an important strategic move for ERA. Rapid growth in the connectivity of British homes coupled with a big increase in consumer awareness means that demand for trustworthy smart security technology is increasing rapidly. The acquisition of Y-cam puts ERA right at the forefront of the smart security market".