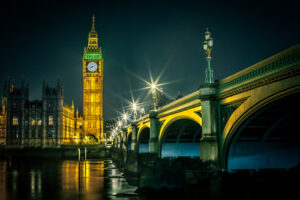 With little more than one month to go, the speakers at the Euralarm Symposium 2017 have been announced. The event will take place at the Kensington Close Hotel in London on May 8th, 2017 and will gather fire and security professional installers, system integrators, manufacturers, end users, facility and property managers and certification bodies.
The first session of the Euralarm Symposium will focus on the new European services standard. This standard will ensure that all players across Europe answer to the same requirements and quality customer experience. During this session an overview will be given of the EN 16763 Services standard. Both end user and installer perspectives will be presented together with plans on cross border certification.
Speakers during the first session are Lance Ruetimann, Senior Manager Industry Affairs, Siemens, John Battersby, Managing Director at Sunfish Services, and Alex Carmichael, Chief Executive at the Security Systems and Alarm Inspection Board (SSAIB).
The focal point of the second session will be the already existing fire and security digital market, bringing answers to the question of how companies can you make the most out of it? During this session an overview will be given of remote services in fire and security and the end user perspective will be presented together with that of monitoring centres (MARC) and installers. Speakers during this session will be Dr. Rolf Sigg, CEO at Sigg Security Consulting, Bob Bantock, a Heritage Fire Safety Specialist at National Trust, and Rob King, Head of Strategic Engagement at Kings Security.
Registration for the Euralarm Symposium is now open. Registration for the event as well as for hotel reservations can be made from the Euralarm General Assembly and Symposium online registration portal here