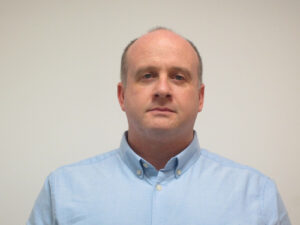 Evolution has appointed Christopher Evans as its new Compliance and Health & Safety Manager. Chris joins Evolution from Teledyne Reynolds where he was Environment, Health and Safety Officer. He also has extensive compliance experience gained from number of Lead Auditor roles for ISO certification bodies, ISOQAR, IMS International and Exova BM TRADA, where he was certifying Quality, Environmental and OHSAS Management Systems.
Prior to working in the private sector, Chris spent 18 years in the Royal Air Force as Ground Support Equipment bay manager with IOSH Managing Safety and Risk Assessor qualifications.
Richard Lambert, Managing Director of Evolution, says that the business is committed to compliance: "With Standards constantly evolving, we need to ensure we have specialist knowledge and insight where we need it and Chris will help support both the business and our individual employees to adapt to embrace change."
Priorities for Chris will be supporting the business towards transition to ISO9001:2015, as well as working towards achieving ISO27001 Security Information Management and ISO14001 Environmental Management. He is also working on specific Health and Safety training, including hand arm vibration, and better driver safety for those employees whose jobs take them on the road.