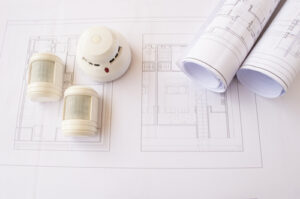 Evolution has launched a new Security Design Division to provide security and fire system design and specification services to third-party integrators, installers and clients.
Richard Lambert, Managing Director of Evolution, says that the new Division has been launched to meet a growing demand: "Our team has an established reputation for excellence. We are now making this skilled resource available to third-parties, whether installers, clients, or even other consultants, to work in partnership with them to design security and fire solutions. The importance of traceability and demonstration of planned process is further strengthened by our partnerships with independent risk assessors to ensure all threats and weaknesses have been considered prior to committing to design."
Richard believes that not being tied to a single manufacturer or technology is a major advantage: "It means we can select the most appropriate products without fear of compromise and knowing that we are always giving best advice," he adds.
The Security Design Division will provide 'traditional' security consultancy services from original design through to commissioning, as well as providing all necessary documentation to support the tender process.
Operating from the company's headquarters in Buckinghamshire, the team will be led by Russell Loneragan.