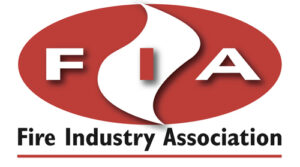 The Fire Industry Association (FIA) has published its fourth Market Conditions Review.
The report is a 'snapshot' taken every six month to review how the fire protection market is performing. It is based on a survey conducted by the FIA of both FIA member and non-member companies
across the UK.
Wave 4 of the report has revealed that:
Fire sector continues to grow with orders, invites to tender and enquires all showing strong increases when compared to the previous six months.
Tender prices are beginning to increase but in general not at the same rate as supplier prices and thus margins still remain 'squeezed'
Growth in the sector is also resulting in an increased need for skilled labour and training
CEO of the FIA, Graham Ellicott comments that:
"This is great news for the UK's fire sector and most notably for FIA Members who in the last six months have received 40% more invitations to tender than did non-members!"
The FIA's Market Condition Review can be downloaded for free from the FIA website here.