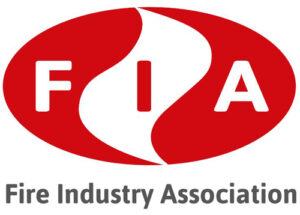 The FIA (Fire Industry Association) has released the results of the Market Conditions Survey, Wave 10.  This survey is a snapshot of the current trends within the fire industry nationwide.  Each Wave is conducted annually.  Wave 10 reveals the impact of the changes in the landscape within the last twelve months, the trends within the market, as well as other emerging and continuing issues.
In the last year there has been a number of events that have had a big impact on the industry as a whole.  The survey has revealed how Grenfell Tower and the effects of a global component shortage have impacted the fire industry.
"With a number of scathing reports on the lack of professionalism and competency in our industry, building owners and landlords are starting to demand the best available (compliant in every sense) as it has been reinforced that they are responsible and the consequences in cutting corners can be dire," said Ian Moore, CEO of the FIA in the report.
"This can only be advantageous for FIA members – as we are, by nature of the strict joining criteria – all professional organisations that have taken the time and money to prove competency to different degrees."
The major theme that appears throughout the report is that of a growth in the market due to Grenfell Tower, which was one of the largest tragedies in UK history. The report shows a continued spike in enquiries post-Grenfell, but with the crux that as a result companies need to hire more staff and still suffering a skills shortage.
"Fire engineers are very sought after," commented one responder, and many others seem to agree.
"Still a huge skills shortage in the industry as a whole and need to entice more people into the fire and security industry to grow," said another. However, whilst there does seem to be an increase in enquiries, there are a large percentage of concerns being raised about competence and compliance.
"There was initially a knee-jerk reaction post-Grenfell," said one responder. "It still worries me how many competitors are still offering "get arounds" or interpreting the rules, in a way that is for commercial gain, at the expense of what is professionally or ethically correct."
"There seems to be a bigger focus on cutting corners where possible – indicating that profits are under pressure.  My biggest concern for the industry as a whole is lack of effective competency," said another responder.
The FIA's Market Conditions Report covers a wide range of other areas and provides even further insight into current trends in the market, as well as further details of the impacts of Brexit, Grenfell Tower, and competency on the industry.
Ian Moore, CEO of the FIA, will be a presenting a webinar based on the survey and giving further insights into the industry.  The 45-minute webinar will take place on Thursday 25th October at 10.30am. Sign up here