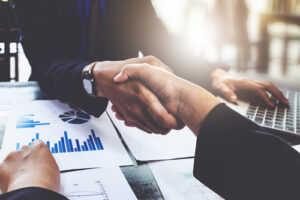 Marlowe plc has announced that it has acquired FSE Fire Safety Systems for an initial consideration of £2.4 million and also Law At Work (Holdings) for an initial consideration of £6.3 million.
Headquartered in Nottingham, FSE was founded in 2005 and provides a range of fire safety and security services. The business operates nationally with a base of customers in the East Midlands area.
For the year to 31 August 2019, FSE generated revenues of £4.3 million and an adjusted PBT of £0.6 million. Net assets at 31 August 2019 were £1.2 million. The total enterprise value will comprise an upfront cash consideration of £2.4 million and a contingent cash earn out of up to £0.2 million. The acquisition will be funded from Marlowe's existing cash resources.
Established in 2001 and headquartered in Glasgow, LAW is a national provider of subscription-based employment law compliance and health and safety services. LAW employs approximately 70 staff, more than half of whom are employment lawyers, HR compliance professionals and health and safety consultants, whose advice and consultancy ensures that commercial organisations remain compliant with employment law and health and safety legislation.