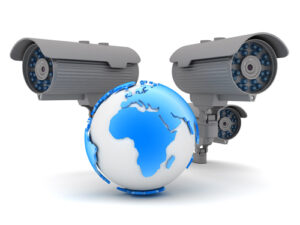 Growth in the global professional video surveillance market remained low in 2016, says an IHS Markit Analysis report. Principal analyst for video surveillance Jon Cropley looks at the report highlights
The world market for professional video surveillance equipment grew by 3.9 percent in 2016. This is according to estimates from IHS Markit through its Video Surveillance Intelligence Service. This is a higher rate of growth than in 2015 (1.9 percent), but still low by historical standards.
Accounting for over 40 percent of global revenues measured in U.S. dollars, the Chinese market grew by 7.2 percent in 2016. However, exchange rate changes did play a role in supressing a higher calculated growth in that currency (as the average annual exchange rate of the Chinese Yuan Renminbi to the U.S. dollar fell by 6.6 percent in 2016).
The world market excluding China grew by 1.6 percent in 2016. Demand for security cameras grew rapidly but prices fell considerably, affecting revenues. In fact, revenues declined in a number of countries.
IHS Markit has just added new global and regional market statistics, forecasts and market share estimates to its Video Surveillance Intelligence Service. In addition to the above, key findings include:
Slightly higher growth in the global market is forecast for 2017, at 5.5 percent. As a result, the world market will be worth $16.2 billion in 2017
The supply base for professional video surveillance equipment is gradually becoming more concentrated (although it remains highly fragmented compared with supply to many other markets). The top fifteen vendors accounted 58 percent of revenues in 2016
In 2016, a number of Chinese vendors continued to gain market share rapidly in regions outside China. They tend to offer products with low prices and this has been a major factor in average price erosion in those regions
59% of all security cameras shipped in 2016 were network cameras
Shipments of HD CCTV cameras more than doubled
Less than 1 percent of network cameras shipped were 4K-compliant