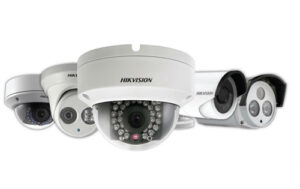 Hikvision has announced a new distribution agreement in the UK with Mayflex, part of the Sonepar Group, which will see Mayflex offer the full range of Hikvision products as an authorised distributor from January 2020.
Hikvision already works with Sonepar companies in other regions where the offering from both companies complement each other, as is the case in the UK.
Gary Harmer, Hikvision Sales Director – UK & Ireland, said: "This appointment will further enhance our offering into various market sectors in which Mayflex already have a strong presence."
Mayflex is headquartered in Birmingham, and has regional offices providing demonstration facilities in the City of London and in St Neots in Cambridge. These facilities complement Hikvision's own four regional demonstration and training locations across the UK.
"The Mayflex team has a wealth of knowledge and experience in delivering solutions-based technologies to their customers," Harmer said. "We look forward to working with them in 2020 and beyond."
Ross McLetchie, Mayflex Sales Director, said: "This is a fantastic appointment for Mayflex. We firmly believe that we should provide our customers with a choice of 'best of breed' products in any given market sector. The rise and success of Hikvision in the UK market is clear for everyone to see, and we are genuinely excited to be in a position to drive further growth for the brand.
"As more and more of our infrastructure customers adopt the sale and installation of IP solutions, and as security installers recognise the value Mayflex can add through its range of support, complementary products, and experienced sales team, we are confident that our new agreement will deliver an enhanced offering to our customers."