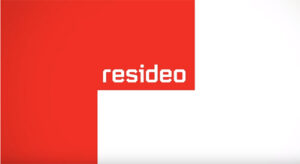 Honeywell has announced that Resideo will be the corporate name of the Honeywell Homes product portfolio and ADI global distribution businesses when they become a stand-alone, publicly traded company following completion of a spin that is expected by the end of 2018. Honeywell will license its brand to Resideo under a long-term agreement for use in its home comfort and security hardware, and software solutions for all channels.
"The home is the biggest investment most of us will ever make – the place where we create a lifetime of memories," said Mike Nefkens, president and CEO, Honeywell Homes, the business that will become Resideo. "Because the home is a centrepiece of our lives, we expect it to be secure, comfortable and safe at all times."…our mission is to provide consumers with integrated, simple solutions for today's connected home."
More than 4.7 million of Resideo's customers use connected devices in their homes, which provide them app-based access to controls, monitoring and alerts. After the spin, the new company will already have approximately 30 million installed sensors generating more than 250 billion data transmissions annually.
The ADI Global Distribution business has more than 200 physical locations in nearly 20 countries, offering more than 350,000 products to more than 100,000 contractors. ADI Global Distribution will retain its name and remain as a free-standing distribution business of Resideo, allowing its global low-voltage contractors to access the products and technologies they need to meet the needs of their customers.