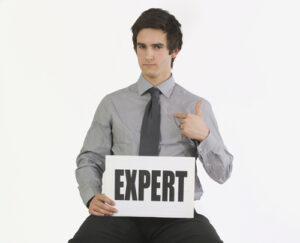 Job hunting is time consuming. It can seem like you're working full time when you're simply updating your CV and submitting applications. A common complaint from job seekers, whether in or out of work, is that they don't feel that they have the time to continue to learn and develop upon on their existing skill set. But this is absolutely essential when it comes to impressing future employers – you need to be able to show that you are developing personally and professionally, and that you are self-critical enough to take action to improve upon areas that could potentially be seen as weaknesses.
Whether you are looking for a job while you're still in gainful employment or at a time when you find yourself without work, there are certain ways to continually develop your skills in order to ensure that you catch the eye of your future boss.
Keep Working Hard
Most of the skills that you already possess will have come through hard work. Of course there are some soft skills that can't be taught, but almost every attribute that your future employer will be looking for in you can be honed and developed through hard work and determination. If you are looking for a new position because you feel undervalued in your current role and you are lacking in motivation, keep working hard and proving your commitment to the position as this will show through in future applications. After all, it is much more impressive for a salesperson to be able to list three successive months of exceeding targets than a recent succession of near misses. As you continue to challenge yourself in your current role you will inevitably be put in situations which will require you to utilise both hard skills – electrical wiring, first aid or Microsoft Excel, for example – and soft skills, such as initiative, leadership or inquisitiveness. You will be practicing the skills that you already possess, keeping yourself sharp and switched on, while step by step, adding further examples to the list of reasons that your suitors will want to make you their next hire.
Take a Course
For any skill that you could possibly want to learn or develop, there will be a course out there somewhere which will be perfect for your needs. These days it is often easier to sign yourself up for distance learning courses through the internet than it is to join a class at night school. Whether you want to learn about SEO and digital marketing, how to deliver better sales pitches, or how to be a more decisive leader – there will be no shortage of classes and courses available to you both on the internet and in the more traditional classroom environment. If you're pushed for time take a course with flexible hours – one that you can fit around your work and personal life – at weekends or during the evening, for example. Or, if you're lucky enough to work for a company which provides in-house training, take advantage of this, and take as much knowledge and expertise as you possibly can with you to your next role.
Learn Independently
If you don't have the money to enroll on a course with an independent provider, or if your current employer doesn't offer you the opportunity to learn through them, you will have to take it upon yourself to self-teach. In the information age, there is nothing that you cannot learn for yourself through hard work and commitment. Obviously it's practical if the skills that you decide to develop independently relate to your work, but by showing that you have the initiative and the self-motivation to teach yourself anything, you will be demonstrating highly valuable traits to your future employers. So go away and learn Spanish if it's something you've always wanted to do, teach yourself the guitar on YouTube or find out how to fix up cars – everything that you take it upon yourself to learn will provide you with a much more rounded skill set than somebody else who is content to settle for mediocrity.
Volunteer
During the UK's period of high unemployment around 2009-14, those unlucky enough to find themselves out of work were encouraged to volunteer to ensure that they were keeping their skills up to date and relevant. Though employment figures have markedly improved since then, it is still a hugely effective way to learn and develop yourself personally and professionally, and it may well be the difference when you are competing for a job with someone who has no voluntary experience. Working as a volunteer doesn't necessarily mean offering another pair of hands to a charity shop (though this is of course highly admirable). It can include providing your specialist knowledge, abilities and expertise to those who would not usually be in a position to access them. Pro bono consulting and offering skills workshops can be invaluable means of giving assistance to those who need it, while simultaneously honing your own skill set and making you all the more employable while seeking a new role.
Put Yourself Out There
Though networking might not necessarily be deemed a skill in its own right, it remains one of the best ways for you to attract attention to yourself and to find out about new opportunities. By attending a two day course on a subject relevant to your employment, you're going to surround yourself with professionals from a similar field to your own. You will be showing yourself as someone who is keen to learn and develop and, in building relationships with the people you meet and demonstrating yourself as an expert in your profession, you might just find out about the opportunity you'd been hoping for but otherwise would have never heard of. The same can be said for working hard and volunteering – through these you will continuously make positive impressions on those around you, whether they're old friends and colleagues or new acquaintances, and in doing so you are likely to be remembered in such a fashion the next time they have a vacancy that might suit your skill set.
It is important to stress that it is absolutely essential for everyone who is job hunting to make time to improve themselves. The person with huge natural ability who rests on their laurels and makes no attempt at personal or professional development is nowhere near as desirable to an employer as the self-motivated, committed person who shows the initiative and awareness to identify areas for self-improvement and has the determination to act upon these. Whether you are an experienced worker with decades of experience behind you or a graduate seeking your first step on the career ladder, the same advice will apply. By striving to develop your skills while hunting for a new job, you will find that opportunities you once thought beyond your reach become realistically attainable and you will give yourself the very best chance of landing yourself the perfect role.