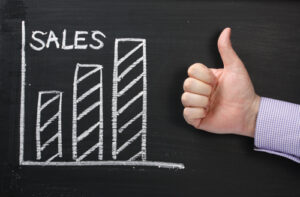 It is surprising how little time is invested by business owners and management in the security sector in growing the service contract base and related income streams. From our experience working with security installers, at least 80% of management time is invested in designing, quoting, project managing, installing and getting paid for the installed system. Yet most of the profit and the value of the company are in the service area.
There are so many opportunities to develop the service business, but without the right mindset it will not get the focus. It is good to remind ourselves of the benefits of selling service contracts:
increases company value
provides recurring income stream.
delivers higher margins
provides follow on sales in call-outs, extra works and upgrades.
provides the means of repeat customer contact
reduces the threat of competition.
generates a positive cash flow.
Recognising the benefits, develop a plan to accelerate the development of your service business. Set some key objectives for what will be achieved over the next 12 months and identify what needs to be done differently.
For instance if you wish to grow the sales of service contracts linked to your own installations you might follow five simple steps as recommended by PSI's "Business Builder" Jim Rathbone.
Read Jim's five steps to selling service contracts in the June 2017 edition of PSI magazine