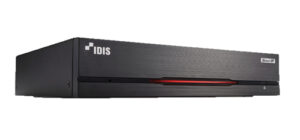 IDIS has launched its IDIS VA in the Box analytics tool for making businesses more competitive, giving customers access to the information needed to make the best business decisions possible. The data generated gives retailers and other end users the opportunity to learn more about their customers, their behaviours, and their needs and demands.
Its simple plug-and-play installation makes IDIS VA in the Box suitable for integrators and installers unfamiliar with complicated software-based analytics, requiring little to no maintenance and ensuring a low cost of ownership for end users.
IDIS VA in the Box features includes a number of analytic functions. People counting allowing customers to count, track, and analyse shoppers while heatmaps allow retailers to visualise visitor footfall and behaviour and highlight where people spend time and what they interact with. Also available is queue management which reduces customer waiting times and allows retailers to more effectively manage queues. Analytical Reporting gives customers graphs and thumbnails by setting a time period, while periodical analysis is available through the IDS Center video management software "VA Report" tab.