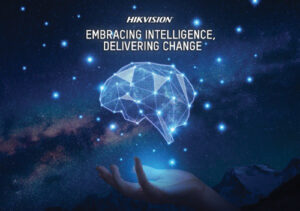 Visitors to stand D300 will see first-hand how AI is revolutionising the surveillance technology landscape, with Hikvision demonstrating a variety of new products in its AI Series:
Queue Management Technology: Live queue information analysis providing real time alerts with the ability to provide data reports/analysis, for optimisation of business service and operational efficiency.
Deep in Mind: Crowd density analysis: Optimise, analyse and generate alert levels of crowds with detailed reports in different time frames. Reduce false alarms (up to 90%) by distinguishing target type, improving the efficiency of perimeter defence and operational costs in monitored applications.
Deep in View: Deep learning algorithm for human behaviour analysis (loitering, falling down) and demonstrating highly accurate face capture. Also shown will be technology that delivers information regarding vehicular activity, such as illegal parking detection.
Deep in View Facial Recognition: Deep Learning facial recognition technology integrated with access control to allow people quick and convenient entry to offices using secured biometric identification. Provides a convenient system for quick access
Another AI-powered product on display at IFSEC 2018 will be Hikvision's Deep in View Thermal camera, which can distinguish objects based on target type, reducing false alarms by up to 90% and providing appropriate notifications.
HikCentral
Hikvision's new video management system, HikCentral, brings multiple technologies into one intelligent platform, utilising the advanced benefits offered by the AI Series to deliver complete integrated surveillance solutions in one comprehensive, simple-to-use package.
Stand D300