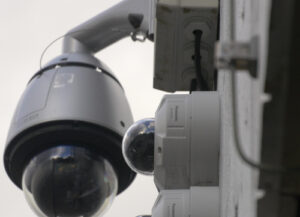 Panasonic will host brunch and learn sessions every day of IFSEC 2018, covering topics such as video management, facial recognition and cyber security – using an ethical hacker to highlight cyber threat
On Tuesday, the company will present 'Panasonic breaks the VMS mould with Video Insight'. Video Insight (VI) is the company's end-to-end VMS solution that eliminates OPEX costs with no ongoing license fees. An affordable and flexible end-to-end solution, VI has the ability to support devices from over 150 manufacturers.
On Wednesday, Panasonic will ask 'Are you underestimating the threat of cyber security?' by utilising an ethical hacker to give a tutorial on how to mitigate the risk of cyber attacks on your security surveillance system, using Panasonic Secure Communications
The final session of the week, 'Power up your facial recognition technology', will provide an insight in to the company's development of facial recognition software. Panasonic facial matching technology has ranked as the industry's most accurate in independent testing by NIST.
In addition, as the main sponsor of the Tavcom theatre at IFSEC, Panasonic will be presenting Video Insight and its compatibility with Secure Communication, to reduce the risk of cyber attacks. The presentation takes place on Wednesday 21st June at 11.20am.
Each brunch and learn session will run from 11am-12pm in Meeting Room 21 at Excel.