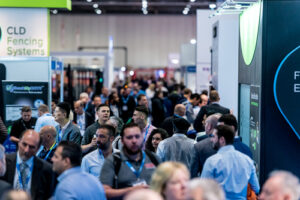 The IFSEC brand is to extend into mainland Europe with the launch of IFSEC Europe, a biennial security event providing a new gateway to the European integrated security market.
Taking place for the first time on 20-22 September 2021 at RAI Amsterdam Convention Centre, IFSEC Europe will complement IFSEC's flagship show IFSEC International, which will continue to take place annually at ExCeL London. This expansion is the result of a three-year research project to find the next hub for IFSEC's global security community.
Gerry Dunphy, Strategy Director of IFSEC International said: "IFSEC Europe will extend the IFSEC brand into a vibrant market to parallel and complement the London-based IFSEC International, which will remain IFSEC's centrepiece event. It will provide a much-needed hub for the European security industry, and create a new entry point for the European market for the UK-based firms that already attend IFSEC International.
"Amsterdam is centrally-located and easily-accessible, making it the ideal location for a pan-European security event. In addition, it's a beautiful, dynamic and exciting city in which we've been working to launch an event since 2017, so it's a joy to finally announce a major event there."