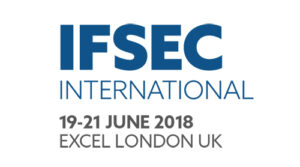 Event organiser UBM has announced plans to transform IFSEC into an integrated security event and take a new industry role addressing critical global security challenges.
This year has seen organisations and governments become increasingly aware that the manner of threat which they were working to prevent has changed irrevocably so the time is now for the security profession to unite their knowledge and their technologies to protect people, property and profits. To do this, says a statement from IFSEC Brand Director Gerry Dunphy, "We must transform our expertise. We must be able to access the solutions we need. We must commit to making the world a safer place."
As of 2018, IFSEC has committed to become this place for the profession to create a safer world.
More than just a trade show, IFSEC aims to foster the global security conversation, to set and carry the agenda and be the antenna for broadcasting the safety and security dialogue. 2018 will be the inauguration year of a transformation of IFSEC's heritage as a physical security show into a high level security summit and integrated security event.
"When IFSEC was first conceived, the threats we faced were merely physical. Society has adapted and this is the year we must too," says Gerry. "The security profession must evolve to meet modern needs. IFSEC is gladly becoming the arena for the big discussions, however difficult they may be.
"The security profession must discover solutions that are a driving force in protecting businesses, people and data. IFSEC will give the security industry the platform to display and discover products and services to help national, corporate and home security adapt to the changing tides of tomorrow's challenges," continues Gerry.
"The security profession must drive the agenda. IFSEC will exist for the world's leading security experts to find a platform for provocative debate on global security and propel intercommunication forward between the installer, integrator, end user and vendor."
 For more information see the December edition of PSI magazine