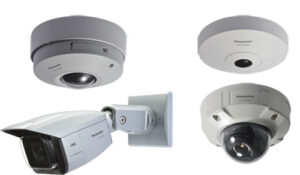 Panasonic is set to introduce a total cost of ownership calculator at IFSEC 2017, comparing the lifetime cost of security cameras from leading manufacturers to determine which provides the best value.
It comes as part of a new direction the company is taking in the security market, encouraging integrators and end users to see that the traditional approach of specifying a requirement and requesting a box price doesn't actually give an idea of the true lifetime cost of the typical CCTV system.
With new suppliers entering the market with cheap security systems, the attraction to them is obvious.  But the initial purchase and installation cost is only the start. For a truly accurate comparison, the total cost of ownership needs to be taken into account, including a thorough appraisal of ongoing maintenance costs, rather than just the first initial investment.
As a platform for exposure at the show, the company has sponsored the Security Management Theatre, where Panasonic will be taking part in a manufacturer panel discussion on the future of video surveillance. In addition Panasonic will also be speaking about cyber security, against a backdrop of the increased threat of hacking and tampering especially in light of recent high-profile incidents.
In addition the company will be hosting exclusive lunch and learn sessions with pre-registered attendees, and are set to take place alongside meetings every day during the show across the three days at London's ExCeL.
IFSEC Stand C1150