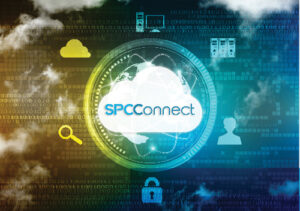 Vanderbilt is looking forward to demonstrating its strength in cloud technology at IFSEC 2017.
SPC Connect and ACT365 will be prominent features at Vanderbilt's stand E1225. SPC Connect is a cloud-based intrusion product that helps you maintain, manage, and monitor SPC remotely from any location. ACT365 is a cloud-based access control and video management solution that is the company's first major offering from their recently integrated ACT product line.
Visitors to the Vanderbilt stand E1225 will get to see the company's in-depth knowledge of the cloud first hand. Cloud technology is massively efficient and provides multiple levels of value in one fell swoop. Come and see the benefits of ACT365 and SPC Connect as the cloud takes the security industry into the modern era.
To further demonstrate their growing expertise on cloud-based solutions, Vanderbilt will also deliver a talk at IFSEC, titled Cloud on the Horizon: Are you prepared? The discussion will cover a broad range of subject matter on Cloud technology including its benefits and drawbacks, its relationship with the security industry, and how to utilise it to create value.
IFSEC Stand E1225