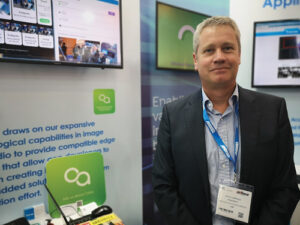 We talk to Johan Jubbega of OSSA to find out more about the recently established initiative and how it can help manufacturers and installers with choice and security 
According to its website, the Open Security & Safety Alliance (OSSA) is a collaboration initiative developed to create a framework providing standards and specifications for common components including an operating system, IoT infrastructure, collective approach for data security and safety solutions.
We caught up with Johan Jubbega, President of OSSA to talk about the initiative and how a group of technology rivals managed to come together to serve a common cause and make the security industry more secure.
What is OSSA?
It is an alliance of like-minded companies that have come together to address common problems and challenges we have in the security and safety industry in order to stimulate innovation.
When I say common problems this is all about security and involves data security, privacy, market fragmentation and a limited usage of data produced by the security devices. The goal is to make it easier for application developers to come into our industry and getting access to a common standardized platform (including an operating system) to deploy their applications and thus stimulate further innovation.
Who is the 'we' in OSSA?
First of all we have a number of founding partners including Vivotek, Bosch Building Technologies, Pelco, Milestone Systems and Hanwha Techwin. We came together about a year ago and discussed the idea of an alliance. We then founded the Alliance and launched it in September 2018.
In the meantime we took on around 25-30 companies which encompass all elements of the security industry such as device manufacturers, system integrators, distributors and video management solution providers to tackle the whole ecosystem because you need devices and also the applications to be sold through integrators and distributors. On top of all of that we have a member called Security and Safety Things which is building an OSSA-specified operating system for cameras and a digital market-place for apps.
We are moving very quickly and we believe that by 2020 we will have the go-live of an ecosystem, including the camera operating system, digital market-place (like an app store) and partners that deliver their first hardware and software offerings compatible with the ecosystem.
Read the full interview in the July 2019 edition of PSI magazine