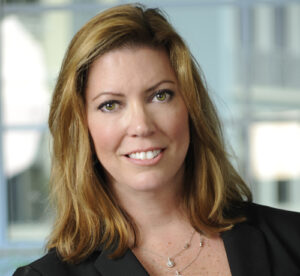 AMAG Technology has announced that Jody Ross has been promoted to Vice President of Global Sales and Business Development. Jody will oversee global sales and business development for North America, EMEA, APAC and LATAM. She will also manage inside sales. She is back filling the position that was previously held by Kurt Takahashi. Kurt was promoted to President in January 2017.
"Jody's leadership and experience over the past two years have helped take AMAG to the next level," said AMAG Technology President, Kurt Takahashi. "Her leadership style, customer relationships and attention to detail have been incremental to our growth, and I don't know anyone more deserving than Jody to fill this critical role."
"I am honoured to lead the sales and business development teams during this exciting time at AMAG," said Jody. "I look forward to working closely with my teams to strategise and deliver superior service and support to all customers globally."
Jody began working at AMAG in 2006 as Director of Business Development. She was promoted to Vice President of Strategic Accounts where she led the National Accounts and the Global Strategic Accounts programs to help bring Symmetry products to the marketplace. Prior to joining AMAG, Jody spent twelve years with Andover Controls/ Integral Technology where she was the company's National Accounts Manager and Northeast Regional Sales Manager.