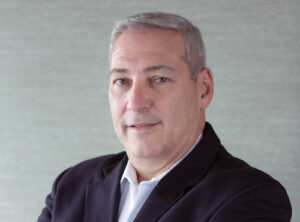 ACRE has announced that CEO Joe Grillo has been inducted into the Security Sales & Integration Industry Hall of Fame Class of 2018. He joins nearly 100 security leaders recognised for their impact on the industry over the course of their career.
Founded in 2004, the SSI Industry Hall of Fame honours extraordinary professionalism, conduct and achievement, paying tribute to individuals who are instrumental in improving the security industry. Inductees are nominated by past inductees and other luminaries, citing the impact each has had over a long and illustrious career. Joe, a 30-year electronic access control manufacturing veteran, was chosen for his proven track record of growing, acquiring and restructuring businesses.
"Growing sales in a highly competitive market is difficult, but I thrive on successfully meeting the goals of an organisation through development and profitability," said Joe. "I'm honoured to be recognised by the Industry Hall of Fame alongside an incredible group of hardworking executives. Throughout my career, I've been fortunate to be able to enjoy what I do and the people I work with."
Joe Grillo was instrumental in helping HID grow from a $15 million card and reader company to a $100 million+ business by 2000, also leading the effort to sell HID to Assa Abloy in 2001. In 2012, he founded ACRE LLC as a platform to consolidate electronic security acquisitions, forming Vanderbilt out of the Ingersoll Rand Software and Controllers product portfolio while adding Siemens AG's former Security Products Division, Access Control Technologies (ACT) and ComNet. He also added Mercury Security and later resold to HID Global in 2017.