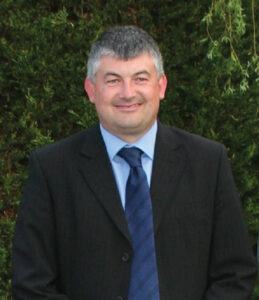 This year's Awards Dinner will follow the annual PSI Golf Day being held at the Luton Hoo Hotel, Golf & Spa in Bedfordshire. Guest speaker for the event will be snooker star John Parrott.
Due to unforeseen circumstances there has been a change in the special guest for this year's PSI Premier Awards however we have managed to exchange a former international for a former world champion!
Former World Snooker Champion and television personality, John Parrott MBE is a charismatic snooker speaker for events and private functions. Defeating Jimmy White in the World Championship Final of 1991, John also won the UK Championship in the same year, becoming only one of only handful of players to ever do so. John compiled 221 competitive centuries in his career, proving to be one of the most consistent and skillful players of his era.
Turning professional in 1983, Parrott made his first televised debut playing Alex Higgins in the 1984 Classic, causing a stir by winning the match 5-2 and going on to reach the semi-finals before being beaten by Steve Davis. After this performance, John became a favourite to win the World Championship within five years. John enjoyed fourteen consecutive seasons within the top sixteen ranked players of the sport, with eleven of them within the top six.
In all, John won nine world ranking events, making him seventh on the all-time list of players. Parrott retired from Snooker in 2010 and is perhaps best known for his role as team captain on A Question of Sport. John has also led broadcasting coverage of the BBC's snooker and horse racing.
The PSI Premier Awards Dinner is always an enjoyable evening for those who are not only finalists but golfers from the PSI Golf Day as well as guests. Fine dining in beautiful surroundings with great company and industry recognition – what more could you ask for?
Space at the Dinner is extremely limited – contact David Lewis on 0208 295 8309 to ensure your place.