Ocucon has developed a lighter version of the VSaaS product, Cloud by Ocucon, allowing retailers to now benefit from cloud technology for a select number of cameras.
Cirrus Cloud by Ocucon will have all the features of its bigger brother but, in response to retailer demand, has been optimised to work in a modular fashion for up to eight cameras per store. Research conducted by the company found that 99% of incidents were caught by just a third of all cameras in a typical retail outlet. This means that on average just eight cameras caught the 'sweet spot' of incidents.
Cirrus Cloud by Ocucon provides an in-store surveillance and storage service in HD, captured continuously over a 24/7 period, in the cloud for up to eight cameras per store. The service will also provide an incident and case management reporting tool that will enable easy access, analysis and retrieval of incidents.
Gary Trotter, Co-Founder of Ocucon said: "Cirrus Cloud works in a modular fashion, so that we can ensure that the footage from those 'sweet spot' cameras can be easily stored, analysed and retrieved."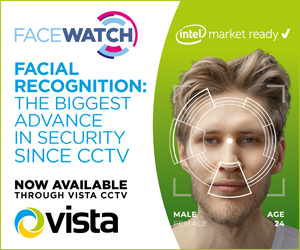 Cloud by Ocucon was developed to address the need for easy access surveillance storage, to avoid fraudulent cases of slips, trips and falls – currently estimated to cost retailers £800m a year. The technology removes physical limitations on the amount of surveillance footage an organisation can save. Delivering a cloud-based storage and retrieval platform, the technology provides the facility to store, analyse and retrieve unlimited amounts of video surveillance footage from within the system portal.