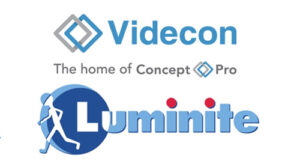 Luminite Electronics has announced a new IP integration with one of its main distributors, Videcon, the distributor of the Concept Pro CCTV range.
Luminite's Genesis PIR detectors are now compatible with the Concept Pro VHDIP and VXHAHD ranges (current compatible NVRs are VHDIP-V2, VHDIPM-V2, VXHAHD and VXHAHDM  (8/16 only).  The integration enables up to 64 Genesis wireless PIR detectors to directly interface with these models using the Genesis IP masthead.
These NVR ranges offer compatibility with the license-free VMS platform iPims, remote monitoring integration with the Immix and Sentinel compatible stations and secure P2P connectivity with the Concept Pro Viewer App for iOS and Android devices.
Graham Creek, Managing Director of Luminite Electronics commented: "We are delighted to be partnering with Videcon and are confident that this symmetry will benefit installers and end users."