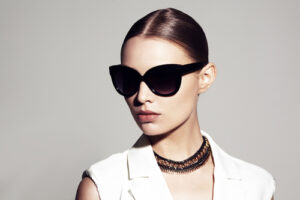 A fire system from Advanced is protecting the Milan headquarters of Luxottica, the designer, manufacturer and distributor of fashion, luxury, sports and performance eyewear.
The contract for supplying the panels was awarded to the team at Firetech, who specified Advanced's MxPro panels. Stefano Gatti, MD of Firetech, said: "We needed a system that not only covered office space, but also technical areas and parking facilities."
MxPro panels can be used in single loop, single panel format or configured into 200 panel networks covering larger areas and tens of thousands of field devices. Three MxPro 5, four-loop panels have been installed in the Luxottica complex in a 19" floor standing rack and are connected in a fault-tolerant network which includes repeater panels. An iP Gateway was installed so that the entire network can be monitored and controlled remotely via a web browser.
Etienne Ricoux, Export Sales Manager for Europe, North West Africa and Latin America, said: "Luxottica is a global business listed in Milan and New York and with nearly 78,000 employees, protecting its people and HQ is a responsibility we're very proud to have managed by MxPro 5."