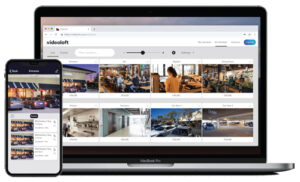 Offsite cloud storage provider Manything has announced a business rebrand to Videoloft.
Manything, which stands for 'monitor anything', was founded in 2012 by James West and Mike Fischer. The original Manything app was launched to turn old smartphones and tablets into home monitoring cameras. In 2016, the company moved into the professional security industry and integrated with a range of professional CCTV cameras. The Manything Pro brand was subsequently launched for professional CCTV installers, integrators and dealers – allowing them to add offsite cloud video recording and remote monitoring software to their CCTV installations, whilst creating a new source of recurring revenue.
The original Manything app still exists and has over 1 million registered users, but with the Videoloft rebrand the business is now completely focused on serving the professional security market.
"The question isn't if the security industry will move to the cloud; it is a matter of when and at what price," said James West. "As Videoloft, our aim is to empower professional security installers to make offsite cloud storage the norm and utilise the cloud to add new and affordable features to legacy systems."
Videoloft will be exhibiting at the SiX event in November.